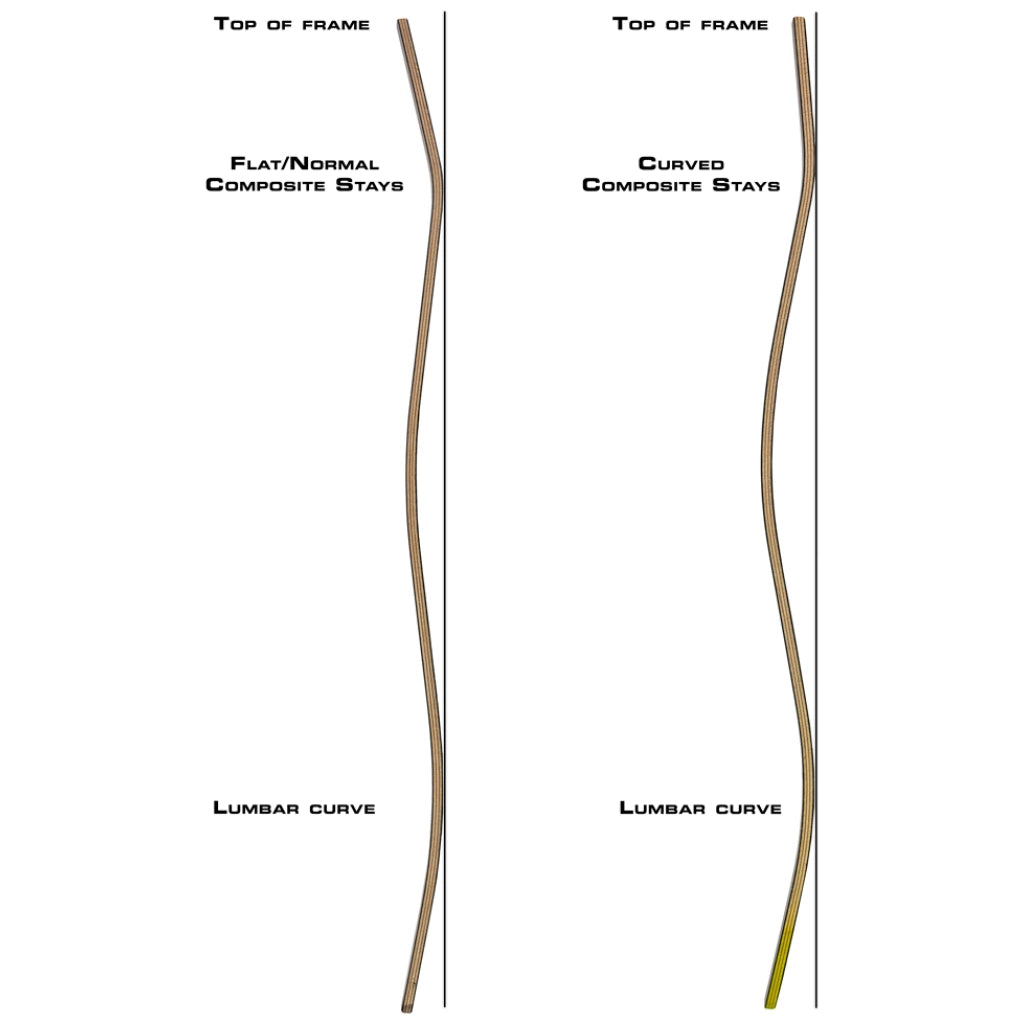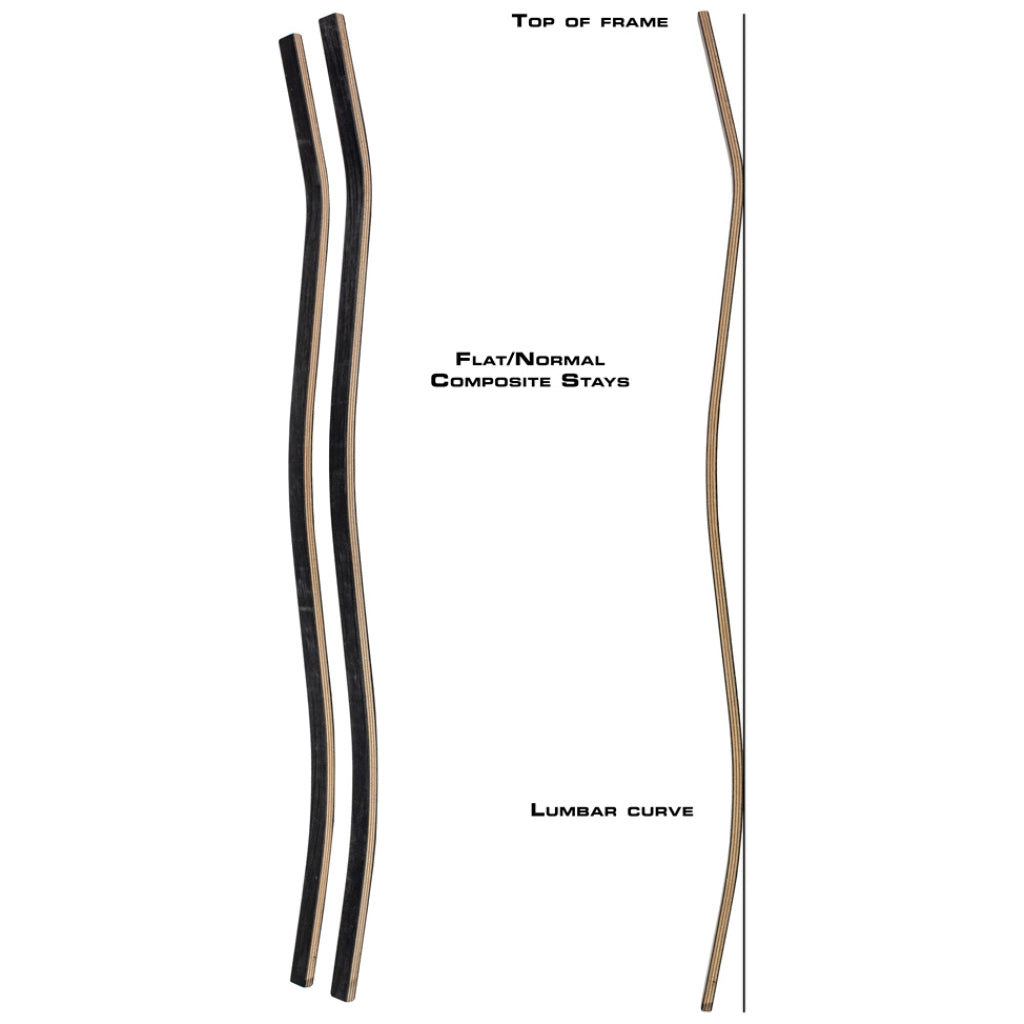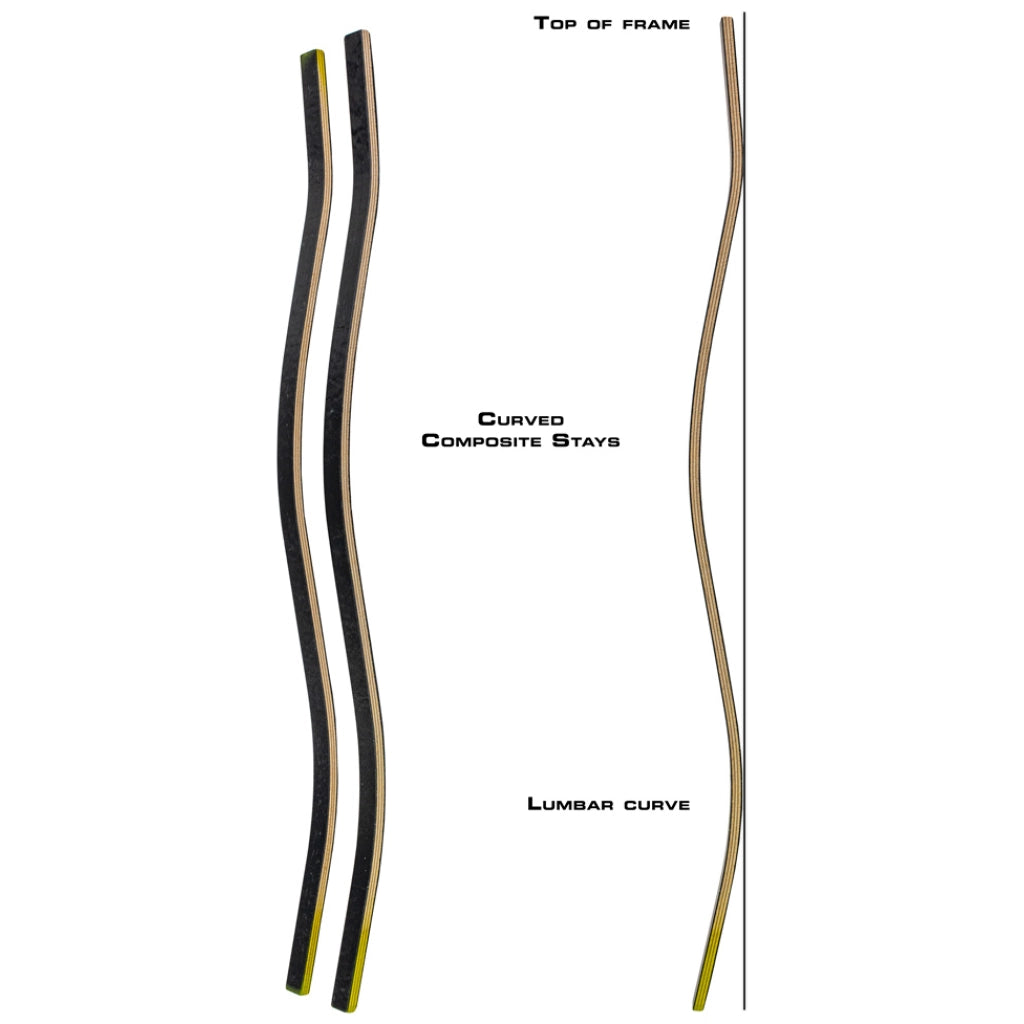 Composite Stay Kits
In stock

Pickup available at 511 E SUNSET DR.
Usually ready in 5+ days
Composite Stay Kits
Tactical / Flat / 22
511 E SUNSET DR.
Pickup available, usually ready in 5+ days
511 E SUNSET DR.
RIVERTON WY 82501
United States
+13078864133
Lightweight does not mean light duty. Shave off up to 9 ounces from your pack with these stays, yet retain critical load carrying stability. A blend of hardwood and carbon fiber deliver exceptional strength, unlike most other maker's frames that twist or cave in when heavily loaded.
With any Kifaru Pack
– Retrofit any Kifaru pack you already own
– Construction: carbon fiber/wood
– Tactical: fits Scout on up
– Hunting: fits SpikeCamp on up
Designer's Notes:
"Flexible" pack stays simply are not suitable in a real backpack. With any load at all they collapse downwardly, wrecking the contour of the pack and inevitably placing it's weight onto your shoulders instead of your hip girdle where it belongs. After long research we abandoned pure carbon fiber and developed an innovative and proprietary stay consisting of a hybrid laminate of carbon fiber and exotic wood. This composite stay was developed to provide exactly the same rigidity as the rugged aircraft aluminum stays that have been part of the legendary comfort of our regular packs—but at drastically less weight. This long road traveled means you get exactly the same comfort from our KU packs as our standards, a worthwhile achievement indeed. They are so good we are offering them as an option at order time on all our regular packs as well. They are also available as retrofits for all our older packs.
The over-arching idea is to transfer the pack's weight to your hip girdle, which is far better able to handle weight than your shoulders–allowing you to travel farther, faster, and be less tired along the way and especially at your destination.
The "lift" comes from a mechanism attached along the length of our rigid pack stays; these stays also support the whole pack and give it the correct contour so that our anatomical lumber pad and waistbelt cushions its ride on your hip girdle AND serve as the anchor points for this shoulder strap lifting system. The system connects from the stays to the top fronts of the shoulder straps, and when engaged, literally raise the straps off your shoulders so that no weight is bearing downward onto them. For this to work the stays must be higher than your shoulders. The height must be tall enough to allow for an angle between the tops of the shoulders and the location of the lifting mechanism on the stay. This angle is important. If there is no angle, the lifter strap functions more as a "snugger" strap. Much taller and the lift angle makes the pack less secure. Our system is unique–it is the only system that allows for infinite up-down adjustment so that you get precisely the right lift angle that suits you.
All of this must account for your anatomy, especially your height and to some extent your torso length within your height profile since the pack rides on your upper body. Shorter people need shorter pack stays to achieve a correct lift angle; taller people need longer stays to accomplish this.