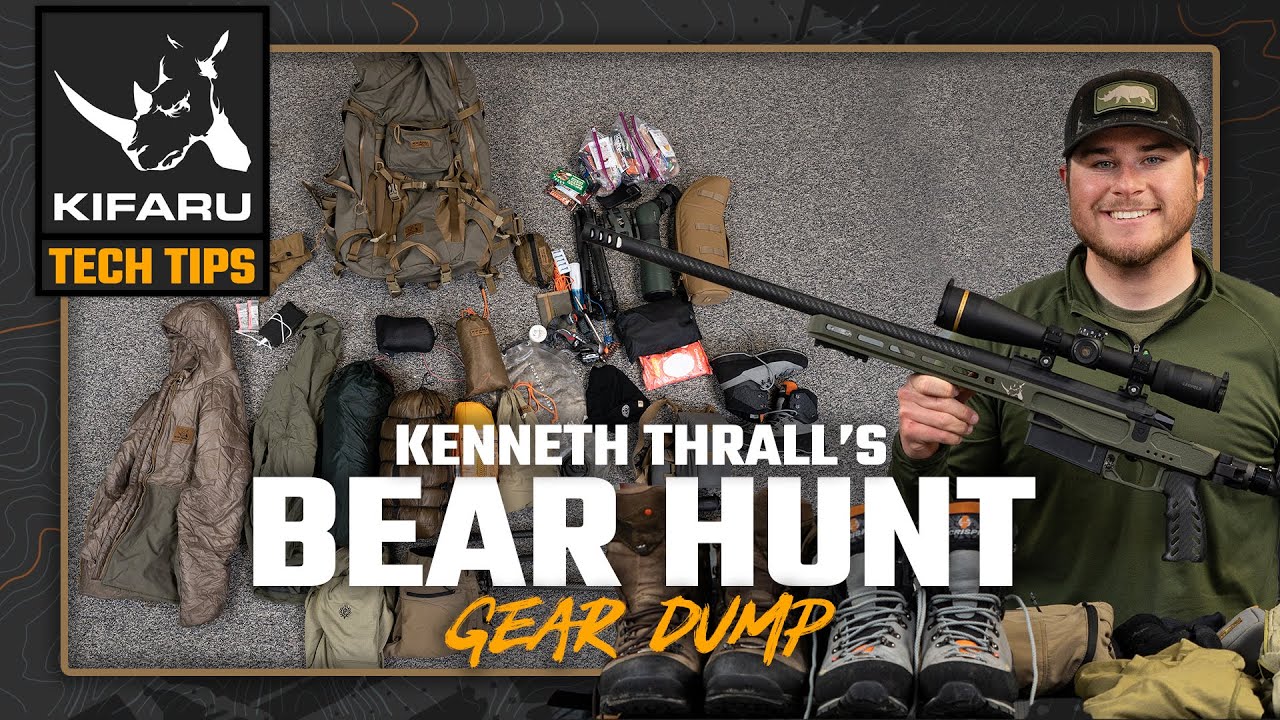 Gear List: Spring Bear Hunting
Spring has crept out from the frigid slumber of winter here in the West and hunts have started to fire off, specifically for bears. This gear list in particular was built for a 3-day backpacking spring bear hunt out in Montana and Wyoming. 
One thing to note is that once the snow melts off and water is plentiful, a stove-less food system would often be utilized which is reflected in this list.
By Kenneth Thrall | Kifaru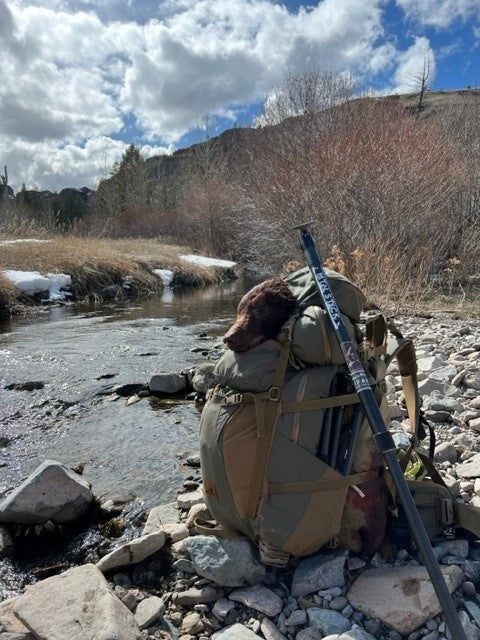 PACK
Kifaru Bedlam  
Accessories - Medium Belt Pouch, Claymore Lid, Water Bottle Pocket 
WORN-IN CLOTHING
Underwear - Saxx Quest Long Boxer 
Pants - Born Primitive Frontier Heavyweights 
Base layer - Born Primitive Ridgeline  
Mid-Layer - Born Primitive Quiver Fleece 
Socks - Darn Tough 2012 
Belt - Marsupial belt 
Watch - Garmin Fenix 6 
FOOTWEAR
Crispi Boots - Lapponia ll/ insulated Nevada Legends 
Insoles - Sheepfeet 
Gaiters - Outdoor Research Crocodiles    
PACKED CLOTHING
Outdoor Research Ferrosi 
Kifaru Lost Park Parka Full Zip
Outdoor Research Coldfront Mittens 
Outdoor Research Backstop Sensor Gloves 
Beanie - Kifaru Minus 33 
OPTICS
Binoculars - Ziess Victory SF 10x42 
Bino Harness - Kifaru Medium Harness  
Rangefinder - Sig Sauer Kilo8K 
Spotting Scope - Swarovski 80mm ATS 20x60 
Spotting Scope Cover - Marsupial Angled Spotting scope cover 
Tripod - Sirui T-024 
Pan Head - Sirui VA-5 
Bino Adapter - Swarovski Universal Adapter 
Digiscope - Ollin Company 
SLEEP SYSTEM
Shelter - Hilleberg Akto 1 person tent 
Sleeping bag - Kifaru slick 20 Degree 
Sleeping Pad - Klymit Insulated Static V  
Pillow - Nemo Fillo 
OTHER GEAR
Tarp - Kifaru Sheep Tarp 
Cord - 20 Ft 5/50 Cord 
Trekking Pole - MTNGEAR Mtn Stick 
Wind Check - Milkweed 
Battery Pack - Energy Poseidon 
Waders - Wiggys Lightweight hip waders 
KILL KIT
Game Bags - Kifaru Hybrid kit 
Knife - Hammer and Spear Nomad  
Knife - Kifaru Tyto 
Replaceable Blades - x5 60A Replaceable blades 
Hunting License - Kifaru Backcountry Wallet 
X1 Contractor Garbage Bag 
SAFETY KIT
Headlamp - Husky Rechargeable 650 Lumen 
Headlamp (spare) - Black Diamond Astro 300 Lumen 
Fire Starter - Vaseline Cotton Balls 
Med Kit - Bandages, sew kit, Ibuprofen, etc 
Wet Wipes - Dude Wipes 
WEAPON
Rifle - Viking Armament 7 PRC 
Rifle Scope - Leupold VX-6HD 3-18x44 
Bipod - MTNGEAR Mountain Bipod 
Ammo - Hornady Precision Hunter 175 Gr ELDX 
Scope Cover - Marsupial Scope Cover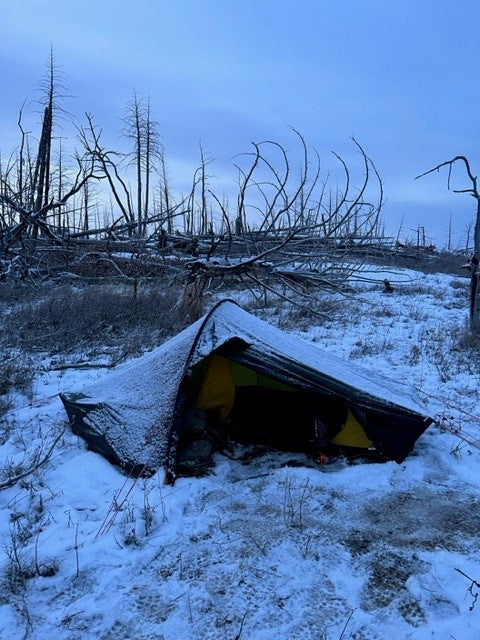 COOK KIT / STOVE-LESS
Spoon - MSR Folding Spoon 
WATER
Bottle - Kifaru 32 oz Nalgene 
Water purification - SteriPen Classic 
Water Purification (back up) - Aquatabs 
Water Storage - MSR 6L Dromlite 
FOOD / HYDRATION
Backpack Logistics 
Alpine Ranch
Condition One Bars 
LMNT Hydration 
Wilderness Athlete - Hydrate and Recover/Energy and Focus 
If time allows, spring and summer are the best times to test out or change up your gear in preparation for more intensive fall hunts. The last thing you want, both in the physical and financial aspect, is to get into big game season and find out a piece of gear you have is lacking. Having faith in the gear on your back is something not to be overlooked when making gear list decisions. Always remember that gear lists necessary for backpack hunting will fluctuate based on variables like weather, state, and length of stay.