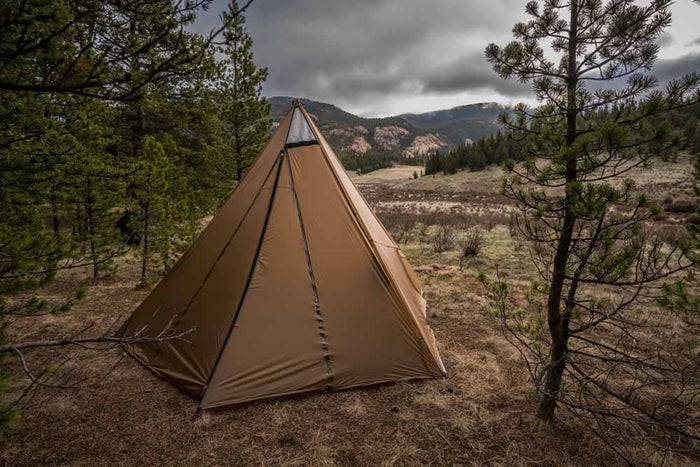 The 5 Best Hunting Shelters on The Market in 2023
By Kifaru
If you're a dedicated hunter or outdoorsman, you know just how important the right shelter can be to ensuring a successful hunt. Hunting season can bring all sorts of threats. From nasty weather to wildlife, you want to make sure that you're protected at all times. To ensure your safety and comfort while out on a hunt, having the right shelter can make all the difference. In this blog, we'll take a look at some of the best hunting shelters available on today's market so that you can find one that best suits your needs. From 2-person tents to lean-tos to shelters that can sleep up to 8 people on a hunting excursion together, we'll cover all different types of shelters designed specifically for hunters. So whether you're looking for something lightweight or more robust protection from wind and rain, you should be able to find what you need here!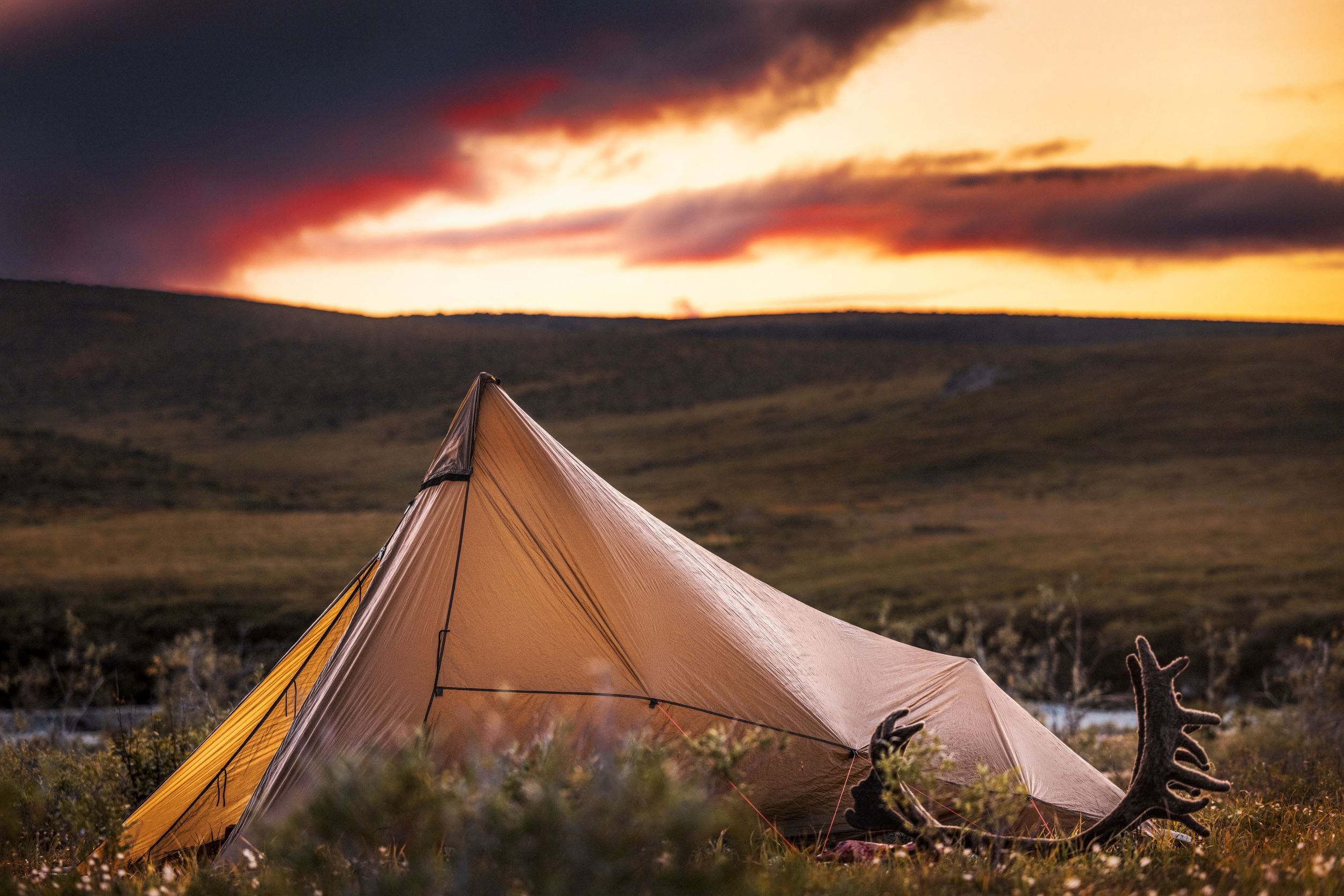 Sawtooth
The Sawtooth is a lightweight and comfortable shelter that combines the convenience of a tarp with the spaciousness of a Tipi. Its 6+ foot height allows for ample headroom and the ability to move around freely, whether you're getting dressed or enjoying some camp chairs. Despite its roominess, the Sawtooth weighs only 4 1/2 pounds and packs down easily. Thanks to its semi-conical shape, wind and snow slide effortlessly over the shelter, even in sustained winds of 50 mph and gusts of over 70 mph. With the Sawtooth on your side, the weather is no match.
Aegis
The Aegis is the perfect ultralight shelter for any hunting trip with 2 people or less. Its compact size and light weight make it a convenient addition to any daypack for Ultralight bivy-ing. This shelter is highly resistant to wind (up to 60 mph) and waterproof, no matter the configuration. It can be easily set up as a flat tarp, lean-to, or as a shelter with Trekking Poles. The shelter has dimensions of 120″ long and 120″ wide. The Aegis is an incredible shelter for those who like to hunt in solitude or with just one other person.
8-Man Tipi
For over two decades, the widely sought-after 8-man Tipi has proven its versatility and reliability. With its spacious interior, sturdy build, and manageable weight, this shelter is ideal for those requiring ample standing and moving-around space. With its highest point being 8'6", the 8-man Tipi is the perfect solution for those looking to embark on a hunting excursion with a larger amount of people.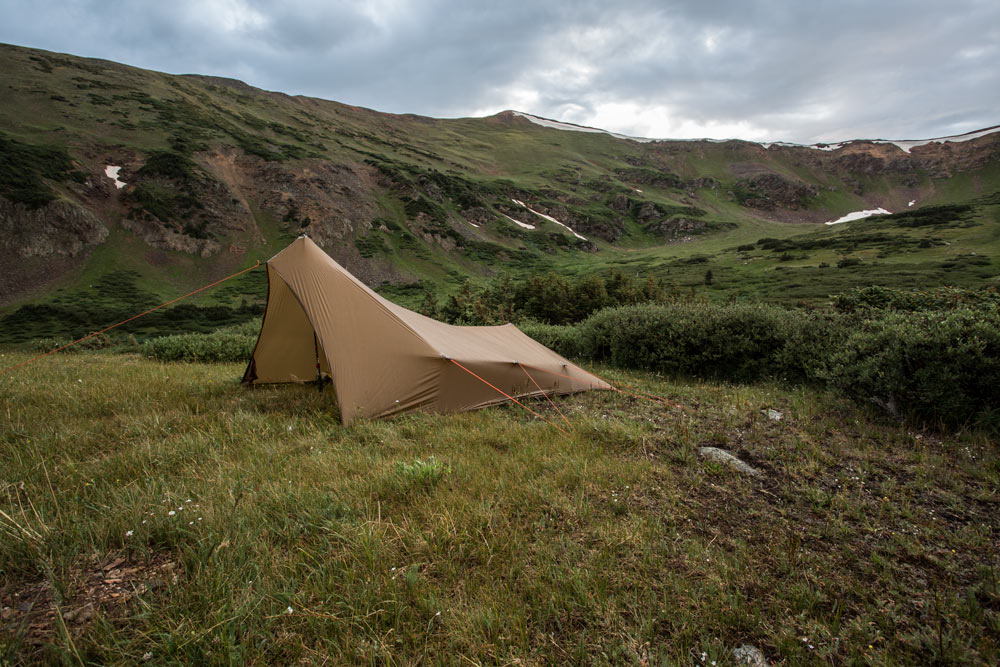 SuperTarp
The SuperTarp serves as an ideal lodging option for solo hunters on the go, offering ample floor space to accommodate any amount of gear. This basic shelter is suitable for 3 seasons and features an open front. Furthermore, they are highly resistant to wind speeds of up to 60 mph and waterproof regardless of how they are set up, be it a flat tarp or shelter. The SuperTarp is perfect for both solo hunters in need of a little extra elbow room as well as minimalist-minded duos embarking on a two-person excursion.
Hilleberg Nallo 2GT
The standout features of the Nallo 2GT are its lightweight design, coupled with its capability to handle all seasons and weather conditions. This makes it the perfect choice for wilderness photographers, professional climbers, hunters, and adventurers who require an ultra-light yet spacious tent that can withstand any environment. Additionally, long-distance hikers can benefit from its low weight, allowing them to carry more gear without sacrificing comfort. Even solo hikers seeking luxurious accommodations can confidently choose this tent. Plus, those who bring their dogs on their excursions have raved about the extra space that the Nallo 2GT has to offer.
Shop These and So Many More at Kifaru
No matter what type of hunting shelter you're looking for, there is an option available to suit your needs. From the lightweight and comfortable Sawtooth to the robust 8-Man Tipi, any hunter can find a suitable shelter that fits their requirements. All these options are available at Kifaru! With such great variety on offer in today's market, hunters now have even more freedom when it comes to finding quality hunting shelters that provide a safe and enjoyable experience while out in nature. Take a look at Kifaru's selection of hunting shelters today to find the perfect one for wherever your hunting excursions may take you in 2023.