How To Choose The Right Hunting Pack For You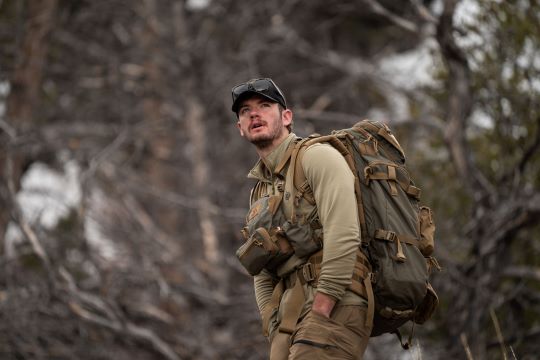 When it comes to selecting a hunting backpack, the sheer amount of choices can be overwhelming. With numerous frame styles, bag sizes, organizational features, and fit types, it can be very difficult to find the "perfect" hunting pack that meets all of your needs. In this blog, we'll explore some of the available options and provide guidance on how to choose the one that's right for you.
When searching for the perfect hunting pack, it is crucial to consider the type of hunt you will be embarking upon. A pack designed for a day trip on private property will differ in terms of size and carrying capacity compared to one intended for a multi-day excursion deep within the national forest, which, in turn, will differ from an expedition hunting pack that is meant to last even longer. Thankfully, Kifaru has recognized the need for versatility among diehard hunters and offers a wide variety of options for you to choose from, regardless of what kind of excursion you intend to go on. Kifaru has you covered, so you can get a hunting pack for each and every kind of hunting trip you can think of.
To make this search as easy as possible, we've broken down some of our most popular options for each kind of hunting excursion to make choosing the right one for you as easy as possible.
Day Packs
Hunting day packs are the perfect choice for hunting outings that are only intended to last a single day. These hunting packs are lightweight and only carry the necessities to get through the day to help keep you mobile. If you're scouting or hunting close to a trailhead, these hunting day packs from Kifaru are great options for you.
Stryker XL
The Stryker XL is an expanded version of the original Stryker with increased internal capacity and a longer sling to accommodate larger loads. The extended sling allows you to lower tree stands while traveling through brush without compromising on the centralization of the load. Additionally, the front panel features a quick-access zippered pocket with a key hook for added convenience. All of these features make the Stryker XL ideal for a single-day hunting trip.
Antero 2.0
The Antero 2.0 excels at everything from daily commutes to air travel and outdoor adventures. We have listened to our customers for the past seven years and integrated their feedback into the design. The panel features two outer pockets and two inner mesh pockets and is sized to fit adult torsos. Plus, it's TSA carry-on compliant for stress-free travel if your hunting excursion takes you far away.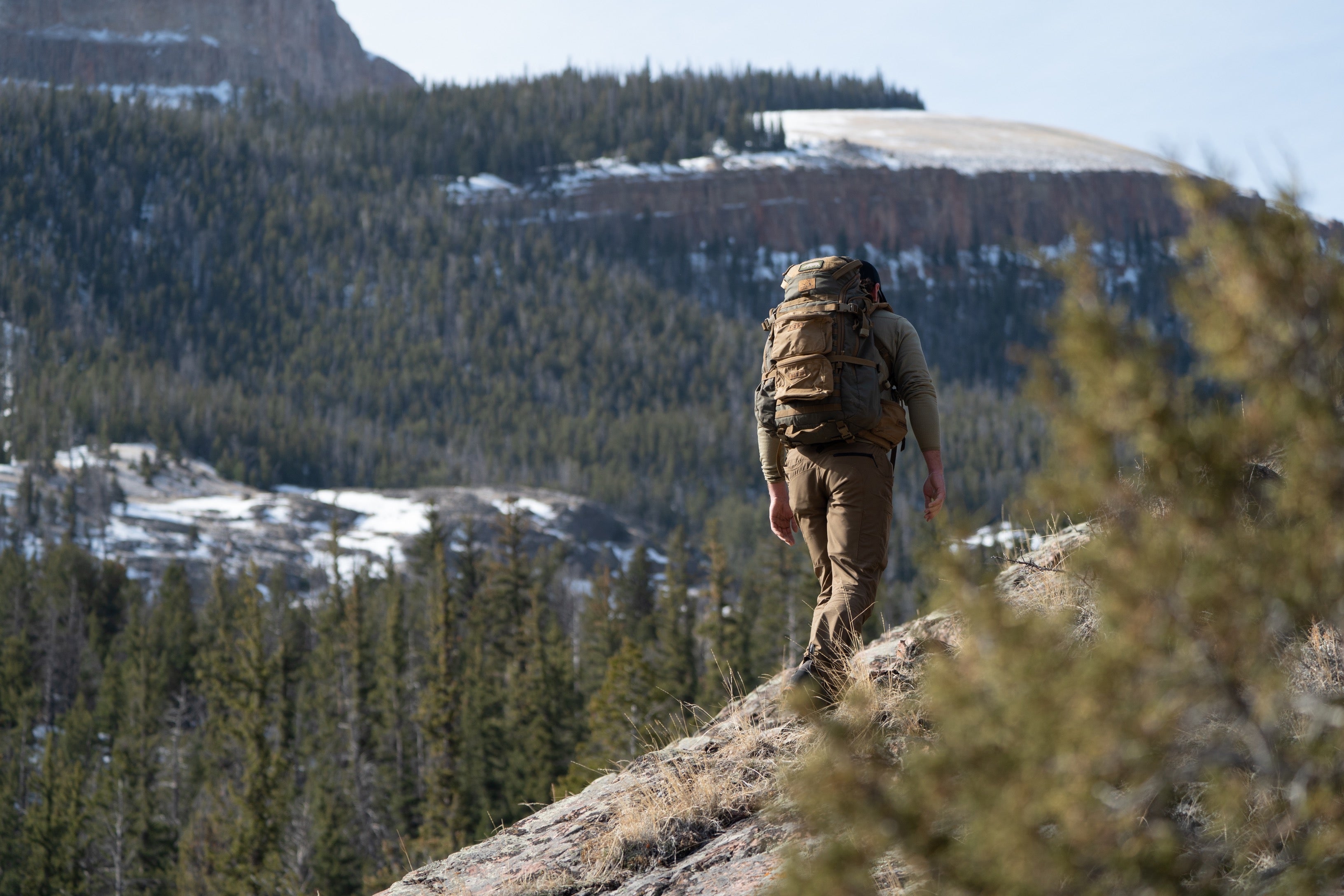 Multi-Day Packs
A little bit bigger and with more carrying capacity than day packs, multi-day hunting packs are perfect for hunting outings that last for 2-4 days. These hunting packs allow you to take all of the necessities you'll need for a weekend hunting trip.
Bedlam
The Bedlam Duplex backpack is made from durable 500d Ranger Green Cordura, featuring #8 YKK zippers and Coyote Brown 4-way stretch Tweave fabric. It's designed to be used for 3-4 day trips and provides the user with full zip access and an asymmetrical pocket layout for quick and easy access to their gear.
357 Mag
The 357 Mag backpack features convenient side pockets, as well as top and panel access, alongside multiple zippered compartments. The front and back panels are equipped with Pals webbing, offering hassle-free attachment of items such as belt pouches or radio mounts. The inside of the backpack boasts two tabs for K clip straps, providing secure handling of items like radios or meat to the back panel.
Expedition Packs
Expedition hunting packs are the perfect solution for those looking to take part in a longer hunting getaway. For hunting trips that will take you into the great outdoors for extended periods of time, these expedition packs from Kifaru are the perfect choice.
Hoodlum
The Hoodlum backpack boasts a customizable back panel and convenient dual-zippered side pockets for optimal organization. With a fully stuffed volume of 6300 cubic inches and a lid mode volume of 5420 cubic inches, this backpack offers ample storage capacity. The dual side pockets also include 400 cubic inches of additional storage space, making it ideal for long excursions.
Dall
The Dall expedition hiking bag is constructed from durable 500d Ranger Green Cordura and VX21S Coyote Brown Xpac, ensuring exceptional water resistance. Additionally, a convenient built-in load shelf is located on the back of the backpack, providing ample extra space for any additional gear you might need to carry.
When choosing a hunting pack, it's important to consider the length of your trip and the amount of gear you need to carry. No matter what type of hunting pack best suits your needs, Kifaru has what you're looking for when it comes to quality and durability. If you have any questions about any of our high-quality hunting packs, contact us today, and we'll give you all the information you need to make an educated choice on the best hunting pack for you.